Why Shotblasting Education month? Over the past 6 months, we have heard an increasing interest in shotblasting from customers who were very unfamiliar with it. Because shot blasting is so effective in surface prep, we saw this as a opportunity to educate you on the technology, uses, and benefits of it. With decades of experience in not only manufacturing machinery, but also surface prep contracting in Europe, we thought we would pass along our expertise.
Shot Blasting Applications
As we look closer into the applications of shot blasting, we can first identify the two major distinct categories. These categories (industries) can be defined by the material which is undergoing the shot blasting process.
Concrete
Steel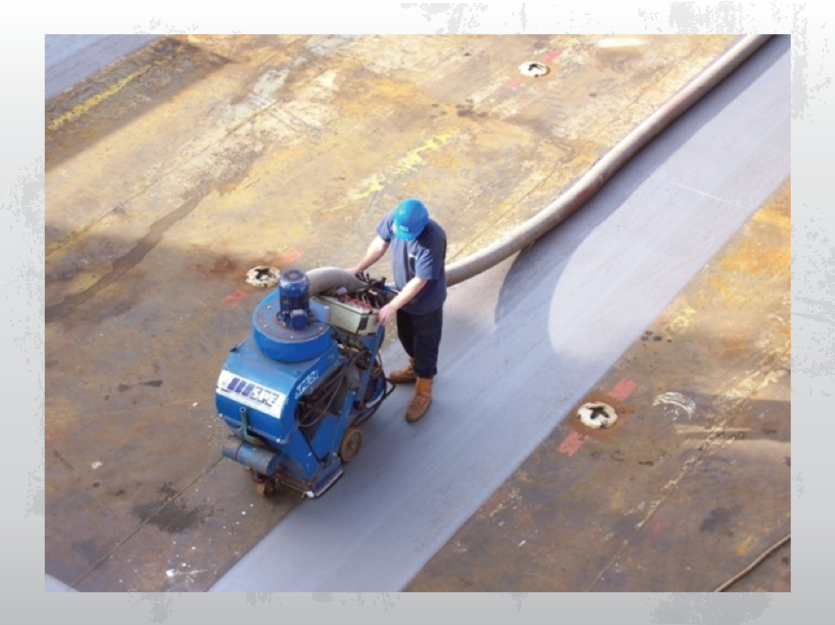 Within these two categories, shot blasting has numerous applications:
Concrete Industry
TWO DISTINCT APPLICATIONS: CONCRETE & STEEL.
Produce a surface profile on the substrate, the benefits of which are listed below

Create adhesion properties for the application of epoxy coatings, paints, overlayment systems, waterproofing membranes, etc.
Create or re-instate slip resistant properties

Remove the existing material from the substrate

Remove surface contaminants
Remove paints and sealants
Remove laitance
With the advancement of coatings and overlayment products, shot blasters are being utilized as an exceptional surface preparation method in a variety of industries including;Concrete Industry:
SHOT BLASTING PRODUCES A SURFACE PROFILE AND REMOVES EXISTING MATERIAL.
Commercial
Institutional
Manufacturing
Food processing
Retail
Parking garages / waterproofing
For the steel industries, the two primary applications (produce a profile, remove existing material) are the same. The industries in which it is utilized differ. The primary use for shotblasting on steel surfaces are on ship decks, steel plates, offshore platforms, Ro-Ro bridges, ferries, foot bridges, and steel storage tanks. These applications can apply to both vertical and horizontal surfaces.