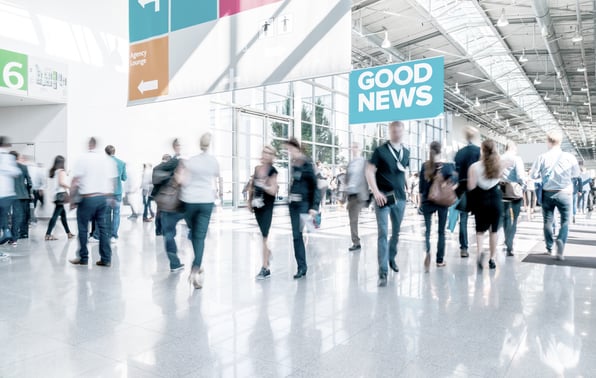 Special events like tradeshows, Expos, open houses, training events, and Meet & Greets… are happening all the time. An example? the first three months of this year, Bartell Global participated in 47 shows, some big Tradeshows, many of them smaller shows, (That I counted...) just in North America alone! and it's worth it to us, but...
What about you, the contractor, the guy out on the jobsite every day, do you know of all the shows that are available to you? And, are tradeshows and other events worth taking time off of work to attend? This article will cover the different types of Tradeshows... In my mind, there are 2 basic show categories, they are...
TRUE TRADESHOWS and then MANUFACTURERS & DISTRIBUTOR EVENTS...
These 2 groups of shows share a lot in common but also differ in in many aspects, making one show or event more or less beneficial to a contractor depending on their needs. This article will give a brief overview of these events…
MEGA, NATIONAL, & REGIONAL TRADESHOWS
MEGA TRADESHOWS…

these are giant, international shows, drawing exhibiters and attendees from all over the world, with a much

broader range of topic...

Bauma would be an example of a MEGA Show, an incredibly huge show in Germany held every 3 years, at this one show,

anything and everything

related to concrete is seen there. From the mining of the components of concrete, all the way through it's lifecycle to it's eventual end, it's demolition when it's usefulness has come to an end. all this is found at this one show.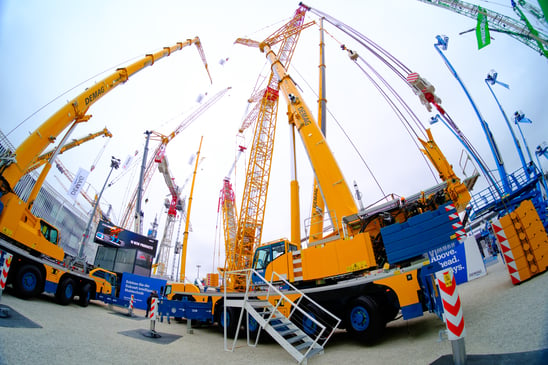 BAUMA, A MEGA SHOW
NATIONAL TRADESHOWS...

still giant shows but somewhat less international in nature with a narrower field of equipment with

more of an Industry specific nature,

not as broad a focus but still a very big show... WOC or World Of Concrete would be an example, a Hugh show mostly pulling attendees from North America but definitely still pulls attendees from all over the world.





WORLD OF CONCRETE, A NATIONAL SHOW
REGONAL TRADESHOWS…

These shows are specific to your region... they are quite small in comparison, far less Varity of equipment. But much more intimate, than the bigger shows, at the big shows, your talking with people that can be from anywhere in the world but at these shows, your mostly talking with your neighbors, in comparison... An example would be NWRA, Northwest Rental Association, if you live in the Northwest of the US, this would be considered a local show to your area.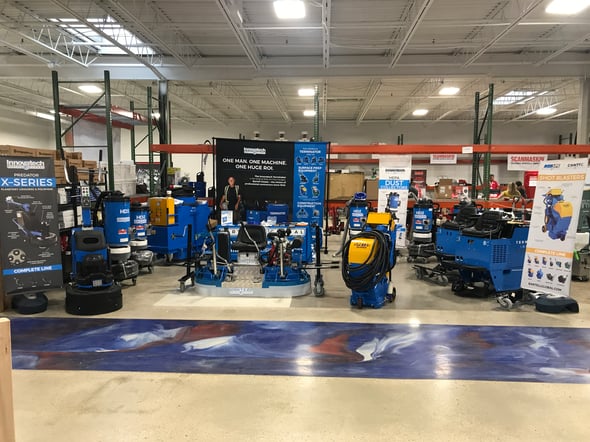 A REGONAL TRADESHOW
MANUFACTURER EVENTS…

While not a "Tradeshow" technically, they still feel like a Tradeshow... Manufacturers put

these

events on themselves and invites related distributors and manufacturers to participate. an example would be the Hardscape industry, there are large manufacturers of hardscape materials like pavers and bricks, these manufacturers will arrange events to show off their materials and invite companies that manufacture related equipment like lighting, trim materials, saws, and compaction equipment to attend, Companies like Bartell Global are invited because our compaction equipment fits so well with the instulation of their products. these events also tend to be small, localized shows that are surprisingly well attended.




A MANUFACTURER EVENT
DISTRIBUTOR EVENTS... these have the same feel as the other events but tend to be much smaller as well...

tooling, equipment and supplies companies exhibit at these events and are almost always a one day event. often like a open

houses…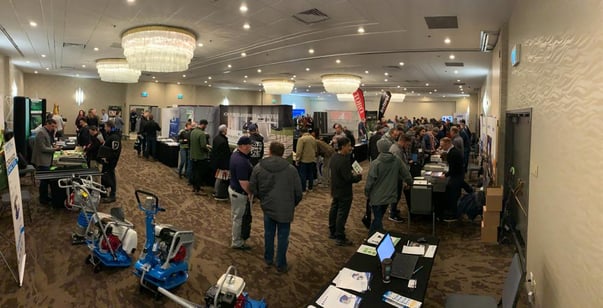 DISTRIBUTOR EVENTS
MEGA, NATIONAL, REGONIAL, MANUFACTURER, AND DISTRIBUTOR TRADESHOWS ARE IMPORTANT… contractors probably can't go to the big events every year, but you should go as regularly as possible, they are that valuable to serious contractors and should not be ignored. When you cant make the big shows, take advantage of local shows, Regional, Manufacturer, and Distributor shows they are easy to attend, local and a good value for a modest investment of time and money.
why is this so important? the answer is found in our second article on the value and costs associated with attending these shows. check it out, titled...
TRADESHOWS, ARE THEY WORTH THE EFFORT FOR A CONTRACTOR TO ATTEND?